List Family Photos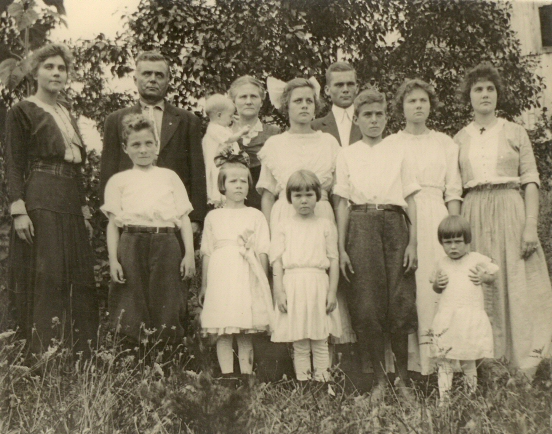 The List Family taken in 1916.
Although there were twelve children, one son, David, died in infancy.
Back row, left to right:
Cleo, William Valentine (Pap), baby Gayle, Etta Drusilla (Mom), Kitty, Paul, Anna, Ada
Front row, left to right:
Mark, Margaret, Lucille, Hugh, Veryl
---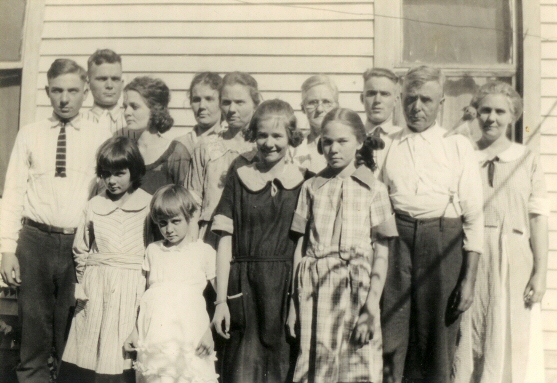 This was taken in 1922 Back:
Mark, Paul, Kitty, Ada, Anna, Drusie, Hugh, Pap, Cleo
Front:
Veryl, Gayle, Margaret, Lucille.
Note the little stuffed dog on Granddad List's shoulder.
---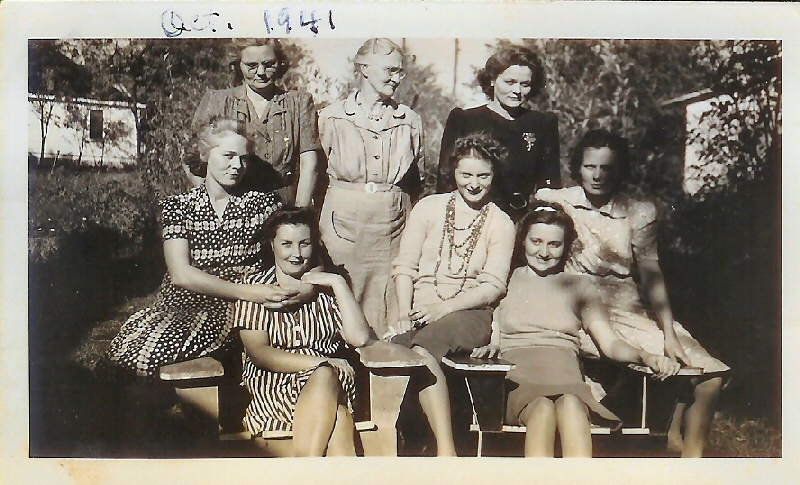 Girls Day Out??
(standing) Anna List Leichner, Drusie List, Kitty List King
(seated) Lucille List Peterson, Edrie Mann List, Mary Frances Leichner, Gayle List Palmer, Veryl List Clark
---
These two pictures are of students at the Lawshe School
Recognize anyone?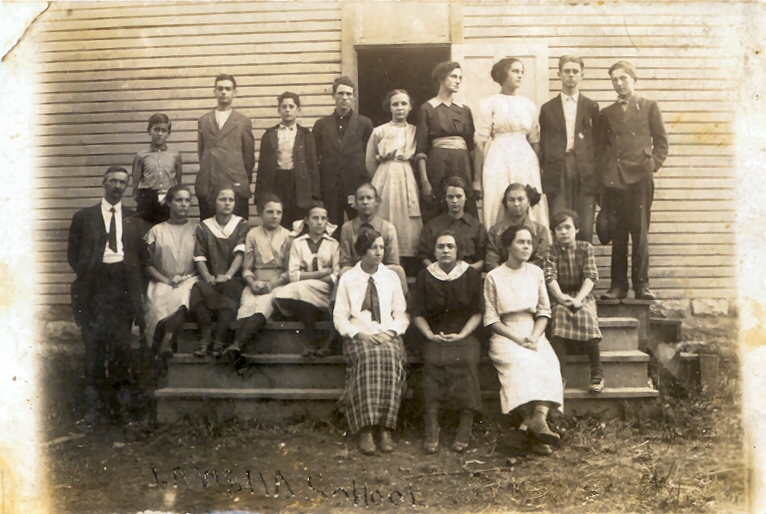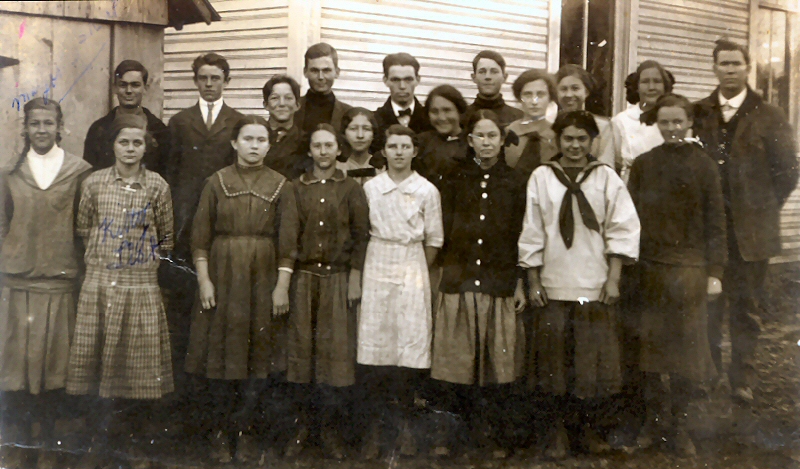 ---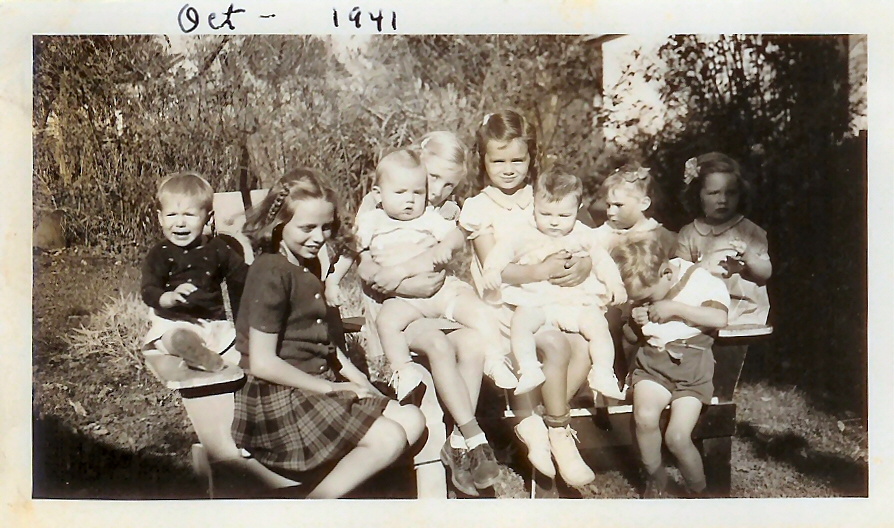 Second generation cousins taken 1941 at Lawshe
Left to right: Earl Palmer, Diane King, Bruce Peterson, Sarah List, Karen Clark, Sueann Atkins , Sally Peterson, Kitty Clark, Billy List looking down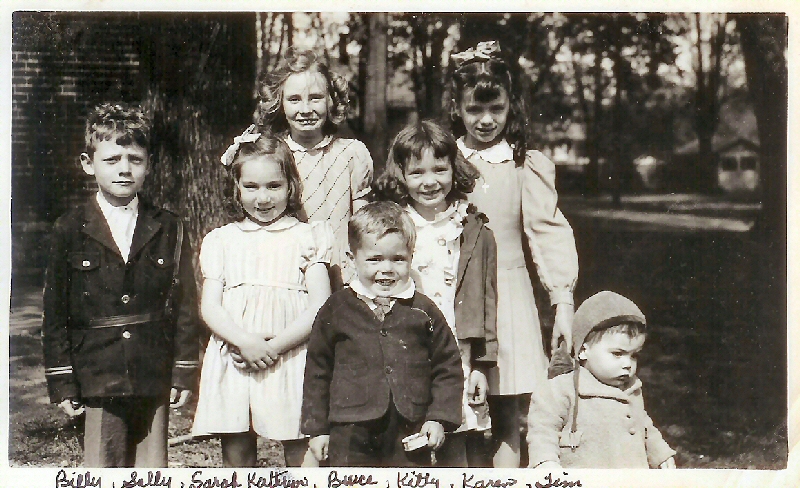 Little Cousins

---