The List Reunion 1999
These pictures were taken of the "generations" of Lists at the 1999 List Reunion held at Lawshe
2nd Generation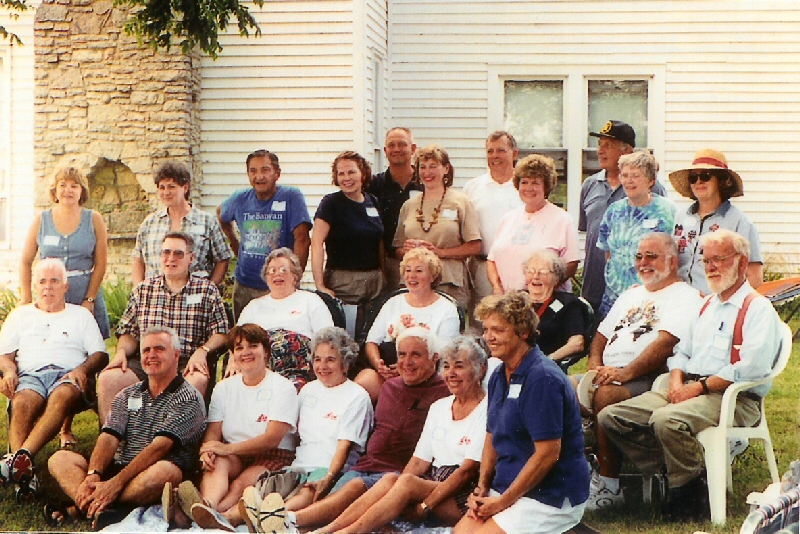 Back row L to R: Beverly Peterson, Carolyn Palmer, Bill Lewis, Margaret Ellen Kohner, Ron Bach, Penny Bach, Jim Whittle, Esta Mae List, Jerry Born, Peggy Clark, Judy Peterson
Second row L to R: Bruce Peterson, Earl Palmer, Diane Lewis, Sally Whittle, Aunt Veryl Clark, Tim Peterson, Fred List,
Front row L to R: Rick Kidwell, Patty Kidwell, Pauline Murray, Bob List, Kathleen Spicer, Kitty Born

---
3rd Generation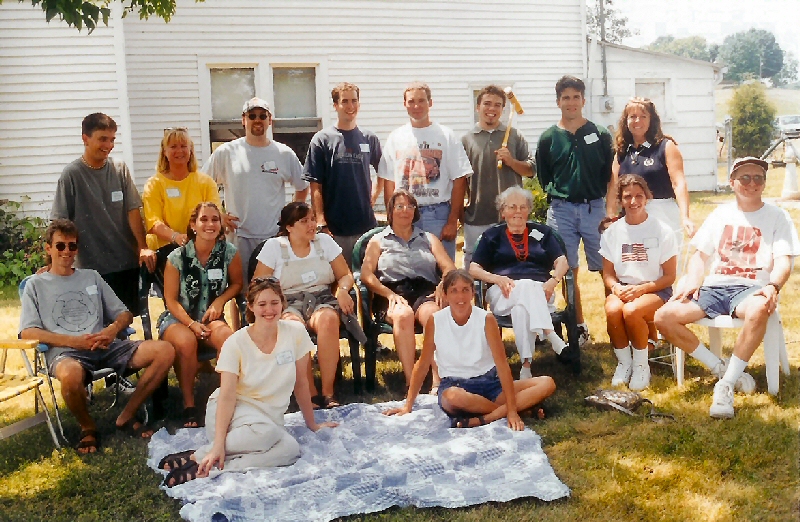 I need help, there may be mistakes and I'm not sure of some.:
Back row, L to R: David List, Wendy Green, Rob Born, Tyler Peterson, Tory Peterson, Matt Peterson, Todd List, Shelly List
Second row, L to R: Greg Clark, Mandy Woolfe, Nikki Karimi, Kitty Lewis Grooms, Aunt Veryl Clark, Jane Tovine, Bill Lewis
Front row L to R: Emily Bache, Kathy Lewis Willman

4th Generation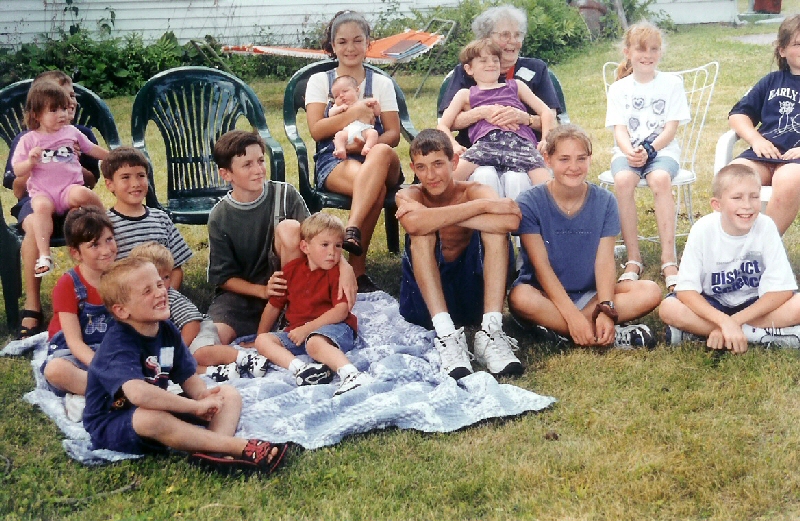 Back row, L to R: Robert Born holding Katharine Born. Erin Gardner holding Maddy Karimi. Aunt Veryl holding Keiron Clark, Katie Clark and Jeannie Born
On ground, L to R: Bob List's grandchildren ( don't know names), Chris Born, Charles Willman, Ashley Willman, and Steven Lewis.